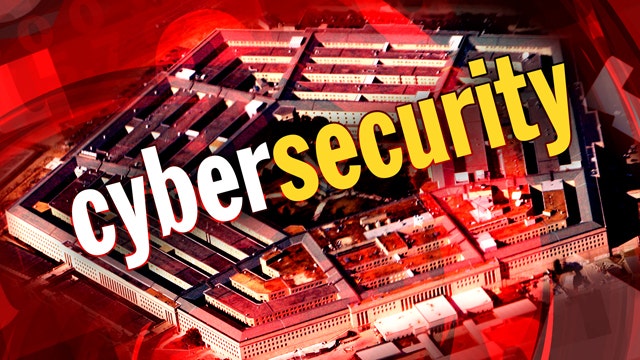 Cyber-Threats Are The New Pretext To Justify Expansion Of Power and Profit For The Public-Private National Security State
By Glenn Greenwald
Courtesy Of "The Guardian"
The Pentagon's rhetorical justification for this expansion is deeply misleading. Beyond that, these activities pose a wide array of serious threats to internet freedom, privacy, and international law that, as usual, will be conducted with full-scale secrecy and with little to no oversight and accountability. And, as always, there is a small army of private-sector corporations who will benefit most from this expansion.
Disguising Aggression As "Defense"
Let's begin with the way this so-called "cyber-security" expansion has been marketed. It is part of a sustained campaign which, quite typically, relies on blatant fear-mongering.
"An aggressor nation or extremist group could use these kinds of cyber tools to gain control of critical switches. They could derail passenger trains, or even more dangerous, derail passenger trains loaded with lethal chemicals. They could contaminate the water supply in major cities, or shut down the power grid across large parts of the country."
As usual, though, reality is exactly the opposite. This massive new expenditure of money is not primarily devoted to defending against cyber-aggressors. The US itself is the world's leading cyber-aggressor. A major purpose of this expansion is to strengthen the US's ability to destroy other nations with cyber-attacks. Indeed, even the Post report notes that a major component of this new expansion is to "conduct offensive computer operations against foreign adversaries".
"Mr. Obama, according to participants in the many Situation Room meetings on Olympic Games, was acutely aware that with every attack he was pushing the United States into new territory, much as his predecessors had with the first use of atomic weapons in the 1940s, of intercontinental missiles in the 1950s and of drones in the past decade. He repeatedly expressed concerns that any American acknowledgment that it was using cyberweapons - even under the most careful and limited circumstances - could enable other countries, terrorists or hackers to justify their own attacks."
Threats To Privacy and Internet Freedom
Beyond the aggressive threat to other nations posed by the Pentagon's "cyber-security" programs, there is the profound threat to privacy, internet freedom, and the ability to communicate freely for US citizens and foreign nationals alike. The US government has long viewed these "cyber-security" programs as a means of monitoring and controlling the internet and disseminating propaganda. The fact that this is all being done under the auspices of the NSA and the Pentagon means, by definition, that there will be no transparency and no meaningful oversight.

It further identified superiority in cyber-attack capabilities as a vital military goal in PSYOPs (Psychological Operations) and "information-centric fights":

And it set forth the urgency of dominating the "IO battlespace" not only during wartime but also in peacetime:

It is hard to overstate the danger to privacy and internet freedom from a massive expansion of the National Security State's efforts to exploit and control the internet. As Wired's Singel wrote back in 2010:
"Make no mistake, the military industrial complex now has its eye on the internet. Generals want to train crack squads of hackers and have wet dreams of cyberwarfare. Never shy of extending its power, the military industrial complex wants to turn the internet into yet another venue for an arms race".
Wildly exaggerated cyber-threats are the pretext for this control, the "mushroom cloud" and the Tonkin Gulf fiction of cyber-warfare. As Singel aptly put it: "the only war going on is one for the soul of the internet." That's the vital context for understanding this massive expansion of Pentagon and NSA consolidated control over cyber programs.
Bonanza For Private Contractors
As always, it is not just political power but also private-sector profit driving this expansion. As military contracts for conventional war-fighting are modestly reduced, something needs to replace it, and these large-scale "cyber-security" contracts are more than adequate. Virtually every cyber-security program from the government is carried out in conjunction with its "private-sector partners", who receive large transfers of public funds for this work.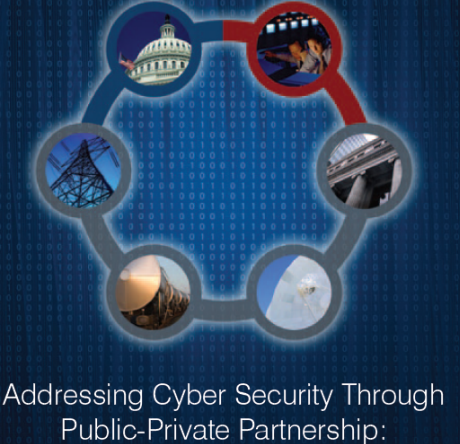 Well, the NSA, the National Security Agency, is really sort of the lead agency in terms of outsourcing . . . . Booz Allen is one of about, you know, ten large corporations that play a very major role in American intelligence. Every time you hear about intelligence watching North Korea or tapping al-Qaeda phones, something like that, you can bet that corporations like these are very heavily involved. And Booz Allen is one of the largest of these contractors. I estimate that about 50% of our $45 billion intelligence budget goes to private sector contractors like Booz Allen.
This public-private merger for intelligence and surveillance functions not only vests these industries with large-scale profits at public expense, but also the accompanying power that was traditionally reserved for government. And unlike government agencies, which are at least subjected in theory to some minimal regulatory oversight, these private-sector actors have virtually none, even as their surveillance and intelligence functions rapidly increase.
What Dwight Eisenhower called the military-industrial complex has been feeding itself on fear campaigns since it was born. A never-ending carousel of Menacing Enemies - Communists, Terrorists, Latin American Tyrants, Saddam's chemical weapons, Iranian mullahs - has sustained it, and Cyber-Threats are but the latest.
Like all of these wildly exaggerated cartoon menaces, there is some degree of threat posed by cyber-attacks. But, as Singel described, all of this can be managed with greater security systems for public and private computer networks - just as some modest security measures are sufficient to deal with the terrorist threat.
This new massive expansion has little to do with any actual cyber-threat - just as the invasion of Iraq and global assassination program have little to do with actual terrorist threats. It is instead all about strengthening the US's offensive cyber-war capabilities, consolidating control over the internet, and ensuring further transfers of massive public wealth to private industry continue unabated. In other words, it perfectly follows the template used by the public-private US National Security State over the last six decades to entrench and enrich itself based on pure pretext.