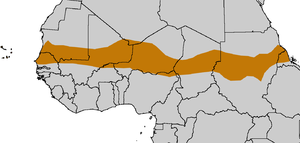 Speaking at Chequers, Mr Cameron predicted a prolonged struggle in North Africa.
"It will require a response that is about years, even decades, rather than months and it requires a response that is patient, that is painstaking, that is tough but also intelligent, but above all has an absolutely iron resolve; and that is what we will deliver over these coming years,"

he said.
Greater international support for democracy and security in the Sahel countries will now be a focus of Britain's presidency of the Group of Eight this year, Mr Cameron indicated.
The heads of Britain's top spy agencies as well as the Chief of the Defence Staff are planning a Tuesday meeting to begin
planning
for a broad war across the entire Sahel, a region spanning Africa from east to west from Eritrea to the coast of Senegal and including several hotbed areas in the Sahara desert.