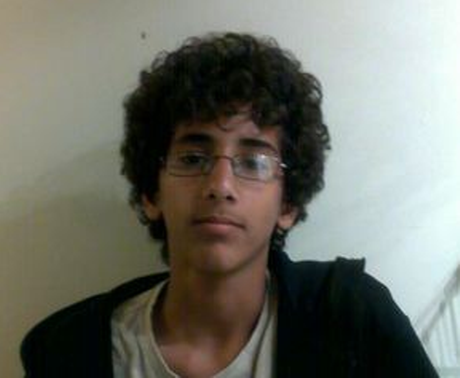 Glenn Greenwald writes in The Guardian: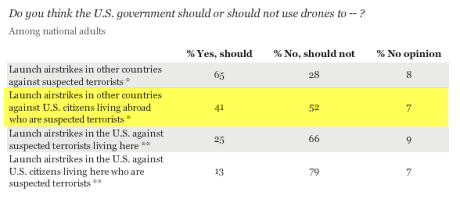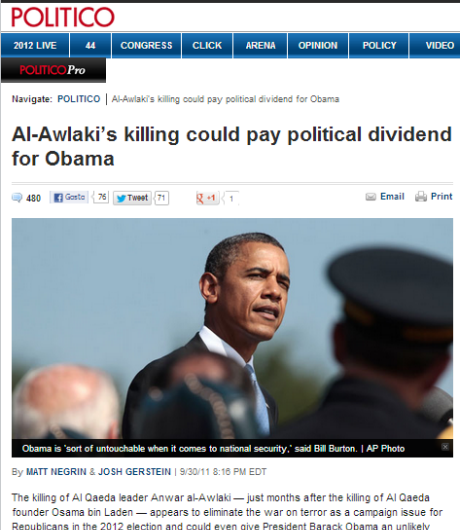 What can explain this obvious discrepancy? How can it be that a policy which a majority of Americans oppose (killing Americans on foreign soil on the grounds of suspected Terrorism) was so popular and politically beneficial for Obama when it was actually done to Awlaki? I'm not speaking here about those who support the US Government's right to kill US citizens on foreign soil without a trial: people who believe that and support the Awlaki execution are at least being consistent. I'm focusing here on how it can be that a majority of Americans say they oppose having Americans so targeted on foreign soil yet still support the Awlaki killing.
Legally - which is the only way that matters for this question - the New-Mexico-born Awlaki was every bit as much of an American citizen as the nice couple down the street. His citizenship was never legally revoked. He never formally renounced it. He was never charged with, let alone convicted of, any crime that could lead to the revocation of citizenship. No court ever considered revoking his citizenship, let alone did so. From a legal and constitutional perspective, there was not a single person "more American" than he. That's because those gradations of citizenship do not exist. One is either an American citizen or one is not. There is no such thing as "more American" or "less American", nor can one's citizenship be revoked by presidential decree. This does not exist.
"This is a limited program. This is not about monitoring phone calls designed to arrange Little League practice or what to bring to a potluck dinner. These are designed to monitor calls from very bad people to very bad people who have a history of blowing up commuter trains, weddings and churches."
This decade-long Othering of Muslims - a process necessary to sustain public support for their continuous killing, imprisonment, and various forms of rights abridgments - has taken its toll. I'm most certainly not suggesting that anyone who supports Awlaki's killing is driven by racism or anti-Muslim bigotry. I am suggesting that the belief that Muslims are somehow less American, or even less human, is widespread, and is a substantial factor in explaining the discrepancy I began by identifying.
Domestic Surveillance Aimed At Muslims
UPDATE