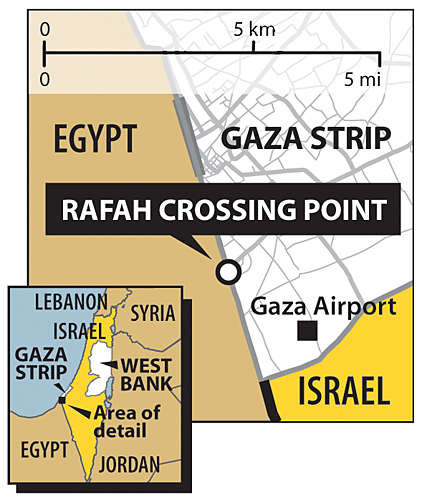 "If we feel that there are parties in Hamas or other parties trying to violate Egyptian national security, our response will be severe,"

said Nabil Fahmy, foreign minister in the army-installed cabinet that came to office after Abdel Fattah Al-Sisi's military coup.
Asked whether any response would include a closure of the Rafah border crossing between Gaza and Egypt, Fahmy said:

"Options are military-security."
Hamas denounced the threats and responded by stating:
"We were expecting an Egyptian position supporting the Aqsa Mosque and preventing its division, and not a threat by the foreign minister of Egypt to attack Gaza. We affirm that such remarks undermine Egypt's ethics and role in protecting our people."
"We will remain defenders of the Arab and Muslim nations' pride and dignity, and our main struggle is only against the Israeli occupation, the greatest threat to Egypt and Palestine."
It also said that this new Egyptian position only serve the Israeli occupation regime which has taken advantage of the military coupe and are trying to drive a wedge between Gaza and Egypt.
It highlighted that Gaza and its resistance would always remain the first line of defense for Egypt and the whole Muslim nation and a protector for Egypt's national security and borders.