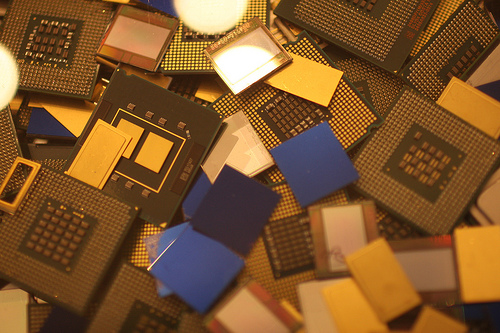 Researchers from Purdue University and the University of New South Wales (UNSW) have created a working transistor that consists of a single atom on silicon crystal.
Their findings, published in the journal Nature Nanotechnology, details the tiny electronic device, which may yet prove to be the future of quantum computing.
Until now, single-atom transistors have been realized only by chance, where researchers either have had to search through many devices or tune multi-atom devices to isolate one that works.
"But this device is perfect," says Professor Michelle Simmons, group leader and director of the ARC Centre for Quantum Computation and Communication Technology at UNSW. "This is the first time anyone has shown control of a single atom in a substrate with this level of precise accuracy."
It is predicted that transistors will reach the single-atom level by about 2020 to keep pace with Moore's Law, which describes an ongoing trend in computer hardware that sees the number of chip components double every 18 months.
This major advance has developed the technology to make this possible well ahead of schedule and gives valuable insights to manufacturers into how devices will behave once they reach the atomic limit, says Professor Simmons.
UNSW has a brief video on the transistor:
Via: "The Tech Herald"