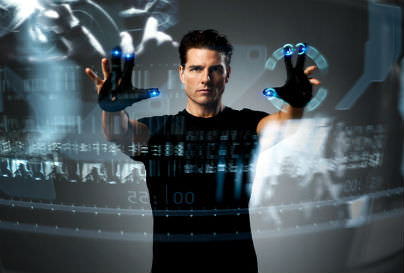 Predictive Policing Helps Police Protect Citizens. It Could Also Be Used To Oppress Them.
By Ronald Bailey
Predictive policing goes beyond the celebrated CompStat system that was widely adopted by many cities as a national crime wave crested in the 1990s. In CompStat recent crime data are plotted on a city map as a way to identify crime "hotspots" to which more police are deployed. CompStat is credited with dramatically reducing crime in cities where it was implemented.

In Los Angeles, predictive policing is currently applied to forecasting the likelihood of burglaries, auto theft, and theft from autos. Crunching weighted crime data from the past three years, the PredPol algorithm produces a daily list of hotspot boxes measuring 500 feet by 500 feet and along with times when the crimes are predicted to be most likely to take place. Between responding to specific calls for assistance from the public, officers are directed to go into the boxes identified by the program. The idea is not to make arrests but to disrupt law-breaking before it occurs.

How does predictive policing work to reduce property crimes? Crime does not randomly disperse through cities. For example, research has shown that half the crime in Seattle occurs on 4.5 percent of that city's streets; just over 3 percent of street addresses and intersections generated half the crimes in Minneapolis; and 8 percent of street blocks accounted for 66 percent of robberies in Boston.

To find analogies to how predictive policing might affect Fourth Amendment protections, Ferguson reviews various Fourth Amendment court cases involving anonymous tips, informant tips, profiling, and high crime area designations. Tips refer to the activities of particular individuals. Predictive policing forecasts do not. Consequently, Ferguson argues, "Because predictive policing does not provide personal knowledge about an ongoing crime, or particularized identification of the suspect involved, it cannot support the weight of reasonable suspicion."

On the other hand, if a specific area has been identified by the computer program as being at higher risk for an outbreak of, say, burglaries, then courts would likely accept reasonable suspicion arguments by police who had stopped a suspect in that area fitting a burglar "profile," e.g., carrying duffel bags, tools, ropes, gloves in warm weather, etc. Ferguson concludes that "predictive policing forecasts, alone, will not constitute sufficient information to justify reasonable suspicion or probable cause," but instead will be seen by courts as a "plus factor" in making such determinations.

Ferguson also expresses the hope that the advent of predictive policing might "cause courts to rethink the current overly flexible approach to reasonable suspicion." One possible liberty-enhancing benefit from predictive policing might be that by focusing law enforcement attention on specific city blocks that innocent citizens living in higher crime neighborhoods (often inhabited by members of ethnic minorities) may experience less intrusive police contact. Is it too much to hope that better crime forecasts will not only lead to fewer crimes, but also to less police interference with our liberties? Maybe not. But we should always keep in mind that any new technology that helps the police to better protect citizens can also be used to better oppress them.


Via: "Reason Online"