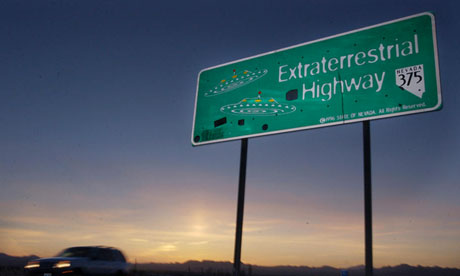 The Extraterrestrial Highway, or State Route 375, near the restricted land surrounding Area 51. The CIA in August confirmed the base's existence. Photo: Laura Rauch/AP
The US government "secretly acquired" Soviet aircraft during the Cold War and tested them at Area 51, according to documents released Tuesday that shed light on the once-classified and long speculated base deep in the Nevada desert.
One of those programs was the government's investigation of the multiple Soviet MiG fighter planes it "secretly acquired" during the Cold War. The first documented acquisition was the MiG-21, originally obtained by Israel in August 1966. From January 1968 to April 1968, Israel loaned the plane to the US air force, which referred to the aircraft as the YF-110.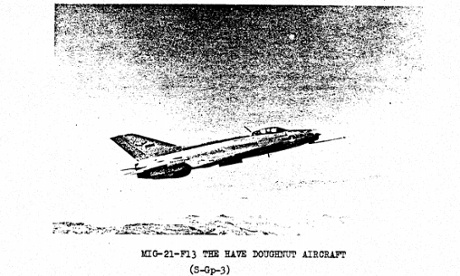 As part of the air force's evaluation of Soviet air scheme, the military group would simulate a Soviet-style air defense complex made out of systems with names including Mary, Susan and Kathy.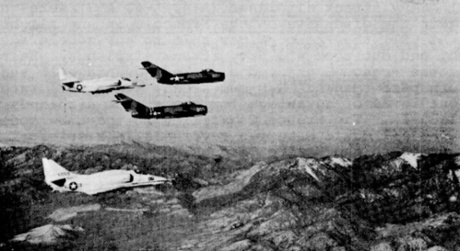 The site was eventually transferred from the CIA to the air force in the late-1970s and became widely known in the mid-1990s.
Area 51 was discovered by government staffers and Lockheed Martin employees who thought it would be a good place to test aircraft while flying over Nevada, according to the first batch of documents.
Archive senior fellow Jeffrey T Richelson was able to review the documents in 2002, but mentions of Area 51 were redacted at the time. He submitted a request for the CIA's history again in 2005 to continue his research on aerial surveillance programs.