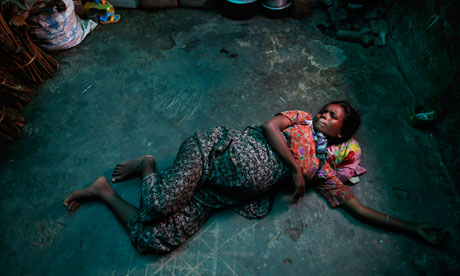 Muslims in a province of
Burma
have been
ordered
not to have more than two children in an attempt by the government to stop Buddhist attacks on Muslims.
State officials said the two-child limit in the state of Rakhine would ease tensions between Buddhists and their Muslim Rohingya neighbours.
Local officials said the new measure was part of a policy that will also ban polygamy in two Rakhine townships that border Bangladesh and have the highest Muslim populations. The townships, Buthidaung and Maundaw, are about 95% Muslim.
The measure was enacted a week ago after a government-appointed commission investigating the violence issued proposals to ease tensions, which included family planning programs to stem population growth among minority Muslims.
"The population growth of Rohingya Muslims is 10 times higher than that of the Rakhine (Buddhists)," Win Myaing said. "Overpopulation is one of the causes of tension."
Win Myaing said authorities had not yet determined how the measures will be enforced, but

the two-child policy will be mandatory

in Buthidaung and Maundaw. The policy will not apply yet to other parts of Rakhine state, which have smaller Muslim populations.